"Romeo y Julieta" es un single disco de 1978 escrito y grabado por el productor de música disco nacido en El Cairo, Alec R. Costandinos y la Orquesta Sincofónica.
El sencillo fue un recuento de Romeo y Julieta de Shakespeare y fue tomado del álbum del mismo nombre. El single pasó una semana en el número uno de la lista de dance / disco en marzo de 1978.
Sobre Alec Rupen Costandinos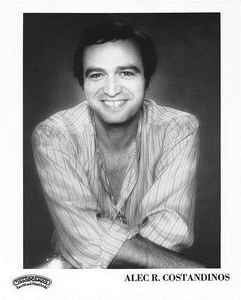 Alec Rupen Costandinos, (nacido Alexandre Kouyoumdjian en 1944 en El Cairo, Egipto) es un compositor, productor musical, compositor y cantante francés de la década de 1970, famoso por sus contribuciones a la música disco. Su padre era armenio y su madre era griega. Costandinos dominó los géneros disco y euro-disco a finales de la década de 1970. Comenzó su carrera como editor y productor para varios artistas, entre ellos la estrella del pop francés Claude Francois y la cantante Dalida. Después de co-escribir "Love in C Minor" de Cerrone (1976), Costandinos firmó con Barclay Records. Lanzó su primer álbum, Love & Kisses, en 1977, que incluía la exitosa canción "I Found Love (Now That I Found You)". Costandinos luego lanzó una serie de discos de gran éxito bajo el destacado sello discográfico estadounidense, Casablanca. A su álbum, Romeo & Juliet, se le atribuye haber llevado el álbum conceptual a la música dance. También escribió "Thank God It's Friday", el tema de la película disco del mismo nombre.
Costandinos estuvo íntimamente involucrado como escritor en el desarrollo de muchas producciones de Demis Roussos. También contribuyó al álbum debut de Crystal Grass, que contó con el éxito del club "Crystal World", lanzado por el sello Philips en Francia. También ha escrito bajo el seudónimo de R. Rupen. A menudo trabajaba con un colectivo de cantantes de apoyo, The Birds of Paris, algunos de los cuales más tarde se hicieron famosos por derecho propio. Según declaró en una de sus raras entrevistas el 11 de diciembre de 2011 en Open House Radio (Miami) sus trabajos disco estaban básicamente influenciados por Philly Sound, Música clásica y melódica italiana.
Discografía
1977 Romeo & Juliet (Casablanca)
1978 Hunchback of Notre Dame (Casablanca)
1978 Trocadero Bleu Citron (Casablanca)
1979 The Synchophonic Orchestra Featuring Alirol and Jacquet (Casablanca)
1979 Winds of Change (Casablanca)
1981 Americana (RCA)
Con Love & Kisses
1977 Love and Kisses (Casablanca)
1978 How Much, How Much I Love You (Casablanca)
1979 You Must Be Love (Casablanca)
1982 Bap Bap/Right Here in My World (Disc'AZ)
Con otros
1977 Judas (as Sphinx) (Casablanca)
1977 Golden Tears (as Sumeria) (Casablanca)
1978 Trocadero Bleu Citron – Original Soundtrack (Casablanca)
1978 Paris Connection (Casablanca)
1979 Winds of Change – Original Soundtrack (Casablanca)
1980 John And Arthur Simms (Casablanca) The Birds of Paris
1981 Le Group (Disc'AZ)
FUENTES (En Inglés) 1 2
---