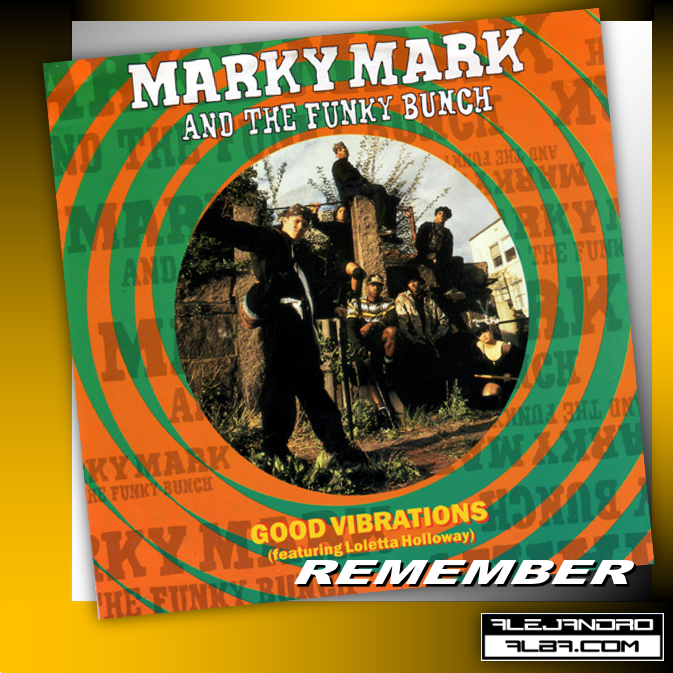 "Good Vibrations" es una canción del grupo estadounidense Marky Mark and the Funky Bunch. Fue lanzado en julio de 1991 como el sencillo principal de su álbum debut Music for the People.
La canción se convirtió en un éxito número uno en los Estados Unidos, Dinamarca, Suecia y Suiza. El sencillo pasó veinte semanas en el Billboard Hot 100, su última semana subió 40 posiciones al número 27, pero se retiró la semana siguiente.
Background
"Good Vibrations" fue escrito por Amir Quadeer Shakir, también conocido como "MC Spice The Legend", un buen amigo de Donnie Wahlberg, Mark Wahlberg y Dan Hartman. Amir también escribió y produjo Wildside para el LP debut de Mark Wahlberg, así como otras tres canciones. MC Spice aparece en la canción "Peace" con Mark y el equipo y ha contribuido con cuatro canciones en el segundo LP de Wahlberg. La canción incluía una muestra de Loleatta Holloway cantando "Love Sensation", escrita por Dan Hartman. Holloway hizo una aparición interpretando el coro en el video musical.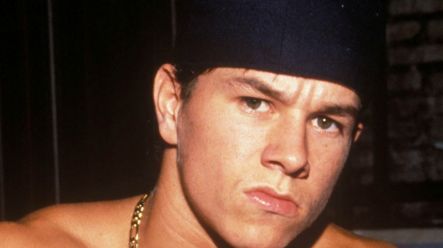 Recepción de la crítica
Bill Lamb de About.com dijo que Mark Wahlberg "tenía un historial de problemas con la ley cuando era adolescente, pero su cuerpo pulido listo para video y su buena apariencia, combinados con ritmos de baile enérgicos y la voz de Loleatta Holloway, hicieron para un gran éxito del pop". El editor de AllMusic, Steve Huey, señaló que los "raps agresivos entregados por el rapero eran bastante simplistas, pero no cómicos; uno de los ganchos principales fue una muestra de piano simple que ascendió, descendió y volvió a ascender". Añadió que "Good Vibrations" "fue fácilmente la canción más contagiosa que Marky Mark haya grabado". Billboard lo agregó como una de las "pistas de selección" del álbum Music for the People, y señaló que presenta "samples astutos". Otro editor, Larry Flick, dijo que Marky Mark "entra en el territorio de Vanilla Ice con una pista ligera de pop / rap". En 2017, BuzzFeed incluyó la canción en el número 43 de su lista de "Las 101 mejores canciones de baile de los 90". Dave Sholin del Gavin Report escribió que "bustin 'out of Boston", el hermano menor de Donnie Wahlberg "lo está pateando y haciendo un debut serio. Los hermanos Wahlberg escribieron y produjeron esta candente canción, algo que merecen señalar con orgullo . Dale crédito a Loleatta Holloway por subir más de unos pocos puntos en un coro nada menos que increíble ". Music Week comentó: "El muestreo también es una forma de arte querida por Marky Mark & ​​the Funky Bunch. Pero, para su crédito, su sencillo debut reconoce su debut con el ahora familiar" Es una buena vibración "de Loleatta Holloway. Esto puede no ser un gran éxito, pero con el rap rítmico, la buena apariencia y la imagen de chico malo de Marky, de 20 años, está en las listas de éxitos ". Johnny Dee de Smash Hits dijo que "suena increíblemente a Ride On Time de Black Box con un par de raps en la parte superior. ¡Pero! Como dice Marky, esto está" diseñado para hacer que tu trasero se mueva "y lo hace".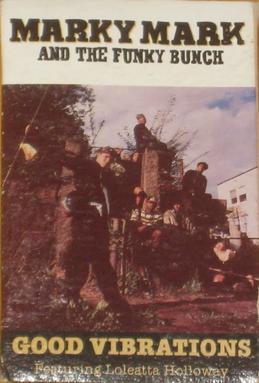 Video musical
Se hizo un video musical en blanco y negro para acompañar la canción. Presentaba a Marky Mark, de 20 años, ejercitándose y boxeando con el pecho desnudo, y besándose con una chica en una cama. Se acredita al boxeador Micky Ward por ayudar con la técnica de boxeo y el entrenamiento utilizado para este video. Mark Wahlberg conoció a Micky Ward cuando tenía 18 años y luego lo interpretó en la pantalla grande en la película de 2010 The Fighter. El video musical fue producido por David Horgan y dirigido por Scott Kalvert.
Track listings
CD maxi
"Good Vibrations" (club dub) — 5:22
"Good Vibrations" — 4:29
"Good Vibrations" (instrumental dub) — 5:02
"So What Chu Sayin" — 4:41
7″ single
"Good Vibrations" — 4:29
"So What Chu Sayin" — 4:41
---